Christmas 2020: Helpful Tips For The Holidays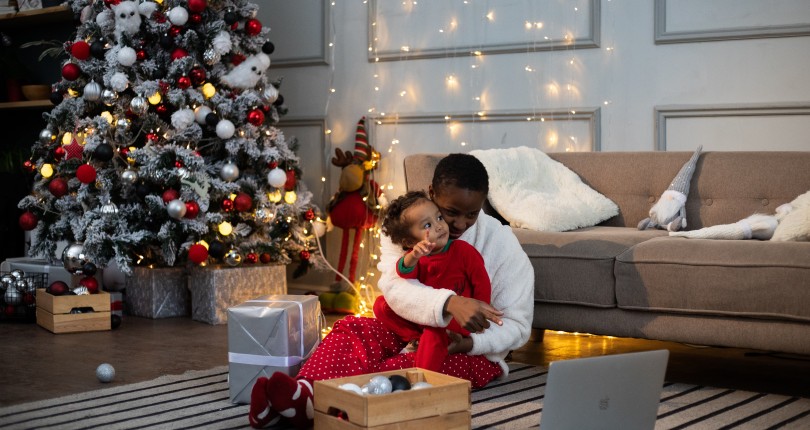 Christmas 2020: Helpful Tips For The Holidays
The theme for much of 2020 has been adapting to many changes for our health and safety. From face coverings, to social distancing, to  working at home. Christmas 2020 will need some tweaking too to fit into COVID-19 friendly practices. Here's a couple helpful tips and practices for this holiday season.
Staying Close To Home
Very similar to the advice from health professionals that have been provided to us over this last year, keeping travel down is one of the most important things. This helps stop the spread of COVID-19 to other households, cities, and provinces. Travel continues to be restricted to essential reasons only. Dr. Bonnie Henry, during Monday's COVID-19 update, "is pleading with British Columbians to "stay small and stay local" this holiday week."
Source
Consider Virtual Gatherings
Technology will most likely be the number one tool to stay close to family and friends, while keeping distant. Here are some great apps and platforms to use this week.
Facebook Messenger – Can be used on both Android and iOS devices, as well as on PC's or Macs.
WhatsApp – Can be used on both Android and iOS devices. Great for international calls and texts with no charge.
Facetime – iOS devices are the only ones that have access to this feature. Is compatible with iPhone, iPad, Mac, and iPods.
Zoom – Work great from all devices, and is capable of hosting many parties. The more the merrier!
Skype – Similar to Zoom. Many PC's have Skype pre-installed for easy access.
If you are new to technology feel free to reach out, and I can send some easy to follow instructions. Or, if you're more of a do it yourself person, YouTube is a great tool to learn. There are many step-by-step tutorials out there for all the different platforms above, and are super easy to follow along, or even replay!
Hygiene, Hygiene, Hygiene!
Keeping your hands clean is one of the most effective ways to protect yourself, and others from COVID-19, and many other illnesses. If you are attending, or hosting a small gathering with those in your immediate bubble make sure there is ample hand sanitizing stations, and/or access to a sink. Make it fun by having a festive soap, and decorative towels to bring cheer to every part of the home! Check out some local shops online to see if you can still place an order in time. I found a company that has glowing reviews,
Island Rain Natural Soap
, local products you will be proud to have in your home. Or give it as a gift! I think that this is in every stocking in my household this year, because who doesn't need extra soap!
Stay Safe and Be Kind
The wrapping up of 2020 is coming up quickly, and boy what a year that was! I hope that everyone enjoys their holiday season, and is safe while doing it. This will surely be a year for the history books. Keep wearing your mask, and keeping your distance from others. We will get through this time together, and as long as we remain kind to each other. From my family to yours, we wish you a happy holidays.
---
To contact Ian call or text (250) 616-3641 or email
---
Ask how Ian can develop an accurate evaluation of your home using a virtual meeting room from the comfort of your own home.
Future focused and positive
[ninja_form id=1]