Retirement Heaven or Hell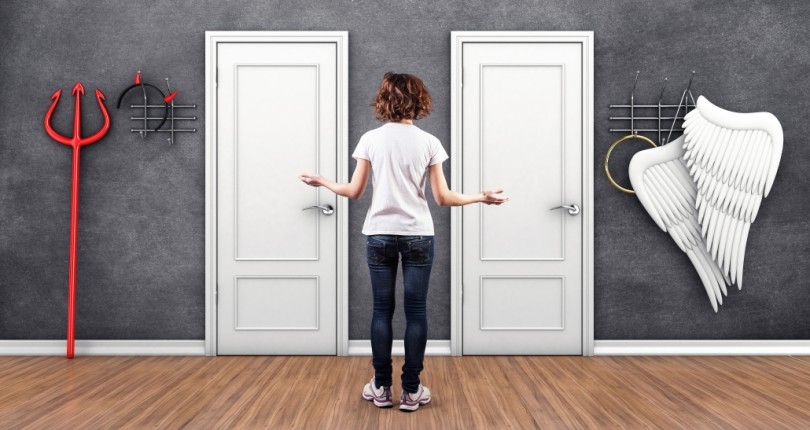 Retirement Heaven or Hell
Living to 100 is the theme for my podcast, Your Longest Life, and my guests guide us through the triumphs and trials that arise along this journey. Whoever thought that living longer could have the chance of being negative? We are finding that with medical, and technological advancements there is an increase in longevity. You could say the human body is similar to a car. The body can now receive repairs or replacements quite easily. It is inevitable to live longer.
This is changing how people are thinking of retirement. The conventional retirement plan may not work for the new length of retirement. 30 years of retirement, with 30 years of work just don't add up. This is where Mike Drak comes in. Mike is a 38 year veteran of the financial industry, and calls himself the retirement lifestyle designer. He is the author of Retirement Heaven or Hell: 9 Principles for Designing Your Ideal Post-Career Lifestyle, and Victory Lap Retirement: Work While You Play, Play While You Work – The Joy of Financial Independence…at Any Age. His latest book, Retirement Heaven or Hell, shows people how to design, and transition to their own version of a victory lap. Working closely with his wife to best prepare people for their golden years. 
Mike's Story
The more I dive into my podcast, Your Longest Life, the more I realize how many different aspects need to be thought of when really looking into retirement. But my interview with Mike Drak was the first time I heard someone say "retirement lifestyle designer".  Mike is truly passionate about helping others conquer obstacles, and hurdles, while keeping their goals in mind. So, why do you think he does this? Well, it wasn't long ago that he was in a similar circumstance as some of his clients, and needing help.
Mike spent much of his working years in banking, but was eventually pushed out his job. At this time he couldn't decide whether to he should just retire, or keep working in a new area. During this time there was a feeling of loneliness, and a lack of resources available to reach out to help him through this transition. In our interview, he mentions that what he felt during this time is similar to what many people are feeling now with COVID-19. A sense of isolation, depression, and an overall very dark place.
---
"There is no vaccine for sudden retirement shock." – Mike Drak
---
Sudden retirement shock can best be described as the feelings that come with leaving your working years, and leaving everything that goes with that. Things that once made you happy before suddenly don't. This is a hard place to be in, as family and friends may not understand, or be able to help you with. You can find yourself going through this alone, as your spouse, friends or family may still be working. Mike wants to help others through this transitional time, and be a support system for those who may be suffering. It took him about 2 years of his life to get through his slump, and he doesn't want others wasting their years doing the same.
Money and Lifestyle
Retirement is made of of 2 main components. These are money and lifestyle. How you want to live, and the means to live by. Mike explains that it is hard to gauge how much money you will need to retire with when you are younger, but you may have an idea of what type of lifestyle you will want. Some questions to think about when thinking about retirement.
What do you want to do in retirement?
What will be fulfilling?
When you would like to be retired?
It is important to remember that someone else's retirement dream could be your retirement hell. It takes time to sit down, and think about what you truly want. It's recommended to do this about 3-5 years before you are wanting to retire. This gives a bit of time to figure out what your values are, and what you really want to try. A very much trial and error period of time, but it is incredibly important.
What Type of Retiree Are You?
You may have an idea of how you see yourself in your retirement years, but Mike is showing that there is a big spectrum when it comes to types of retirees. He splits retirees into 2 main categories:
Comfort – These are the people who want to rest, to have leisure time. Those that may not want to take any chances, or don't want to be uncomfortable.
Growth – These are the people who want to be challenged, to learn new things. There is a need for this to feel happy. Might start a new business, or a new adventure. Mike calls this type of retiree a retirement rebel.
There are different needs for different types of retirees. Retiring couples can find themselves identifying as differing types of retirees, which can lead to issues if not properly communicated. It is so important to talk to your partner, especially before retirement.
9 Retirement Principles
Here I will outline the 9 retirement principles Mike has in his latest book. But for those looking for a full description it is best to pick up his book, and give our podcast a listen!
Nurture strong relationships
Foster good health
Achieve financial independence
Reignite your sense of adventure
Tap into your spirituality
Find your tribes
Make the most of your time
Adopt the right attitude
Discover your purpose
What Does Your Retirement Look Like?
This should be the time of your life! A blissful retirement is what all the hard work was for, but we see that there is much planning, and thinking that needs to be done first. Moving into a retirement mindset means letting go of the ego. From your classic work environment, where a sink or swim mentality is common, to a more tranquil and content one. A retirement rebel is said to only compete with themselves, in hopes to better themselves. 
Where do you see yourself? Did any of the questions mentioned in the interview or this blog get you thinking? Do you see your retirement as heaven or hell? I would love to know what your journey has in store! Please reach out. 
Photo source: https://victorylapretirement.com/2019/06/27/retirement-heaven-or-hell/
---
To contact Ian call or text (250) 616-3641 or email
---
Ask how Ian can develop an accurate evaluation of your home using a virtual meeting room from the comfort of your own home.
Future focused and positive
[ninja_form id=1]