An Interaction A Day Keeps The Doctor Away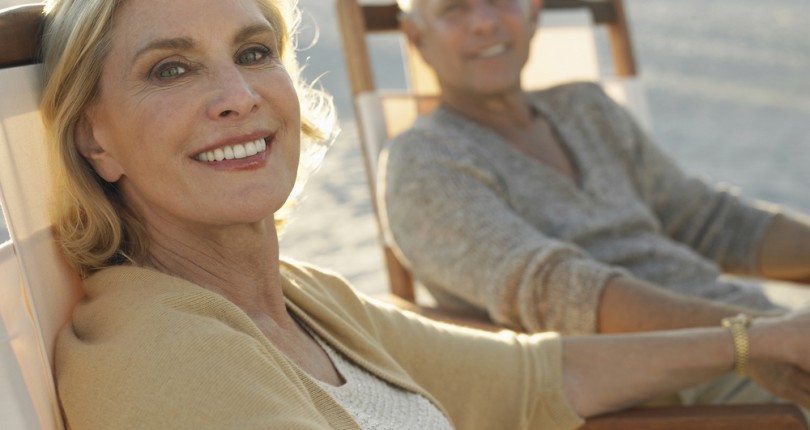 An Interaction A Day Keeps The Doctor Away
Do you have someone in your life that could turn around any bad day you might be having? Someone that makes your life brighter just by being themselves. We all have those special few people that help us get through the good, and the bad days. May that be your spouse, your best friend, or your favourite coworker. Over this last year we are seeing more and more evidence that meaningful social interaction is necessary in living a comfortable, and healthy life. COVID-19 regulations are ever changing, and can be challenging, but people are finding new, and creative ways to stay connected. Can you think of someone in your life that is your interaction a day keeps the doctor away?
In the latest episode of Your Longest Life, I had the pleasure of interviewing Marta Zaraska. Marta is a science journalist by trade, and has a passion for living life to the fullest while remaining healthy. Much of Marta's research has been based around heath and nutrition. Her first book, Meathooked: The History and Science of Our 2.5-Million-Year Obsession with Meat, looks into humans draw to the consumption to meat, and the heath implications. Marta's second book, Growing Young: How Friendship, Optimism, and Kindness Can Help You Live to 100, recently came out, and could not have been released at a better time. Taking a deeper look into how social relationships help us live longer. 
Pillars Of Good Health
Many of my previous podcast episodes have followed the theme of living longer, while remaining happy, comfortable, and healthy. The obvious pillars of good health would be diet, and exercise. But diet and exercise, while extremely important, are not the only things you need to live long. These two things lower mortality risks by 25%, as stated by Marta in our interview. People tend to jump to quick fixes for their health, like a fad diet or tea-tox, but these can be harmful, or useless. Most of these quick fixes are created to make money, and not necessarily to provide the results they promise. Influencers are paid to saturate your social media feeds with well edited videos that are designed to sell products quickly. On the other end of the spectrum we have the things that are free in life. Something that is free, and very good for your health is friendship, and companionship. Social inclusion, whether that be romantic, friendship, or community connection, actually can lower mortality risks by 45%. These connections are soft drivers of health.
Soft Drivers of Health
Soft drivers of health are not talked about a lot. Why is that? The main reason is that they don't make money. Big corporations focus on tangible products they are able to sell, endorse, and market. An example of a soft driver of health that Marta mentions is friendship, and she uses the example of going for a walk with a friend. This simple interaction is extremely important to your mental, and physical health, as well as your friend's. Physical connection is proven to add to a healthy lifestyle. Physical connections have chemical reactions in our body that help heal. Romantic relationships are similar to physical, because if the relationship is happy the partners tend to also be happy. Men benefit a lot from being in long term romantic relationships, and actually benefit more than a woman would. Why you might ask? This is because women tend to be more social beings than men are. Another type of connection is volunteering. This type of social interaction helps reduction stress. The stress response centre in the brain calms down when you are caring for another. It activates the caregiving system. Volunteering is truly an act where all parties benefit from the act.
---
History teaches us that in difficult time people often find more meaning, and purpose, and even happiness.
---
​Staying Connected During COVID-19
COVID-19 is changing the normal ways that we connect with family, friends, and even romantic relationships in some circumstances. More than ever social connections have become more important to our health. But with restrictions making being close to the ones we love harder, and possibly dangerous, people are coming up with creative ways to stay connected. The use of technology has bridged many gaps this year has created. Useful measures to keep connected:
Zoom, Facetime, or other video conferencing apps
Over the phone counselling services
Low risk volunteering, i.e. grocery pick-up and drop-off for the elderly or immune comprised
The fact that focusing on healthy relationships, and meaningful social interaction can help stay healthier for longer is amazing. I can't think of anything better than living a long life surrounded by family, friends, and a loving spouse. That is truly what life is about. Following my interview with Marta, the information I learned will be front and centre in my mind going into the new year. 
For full episodes of my podcast, Your Longest Life, and to hear more about living to 100 check out this link.
---
To contact Ian call or text (250) 616-3641 or email
---
Ask how Ian can develop an accurate evaluation of your home using a virtual meeting room from the comfort of your own home.
Future focused and positive
[ninja_form id=1]