Staying Close to Home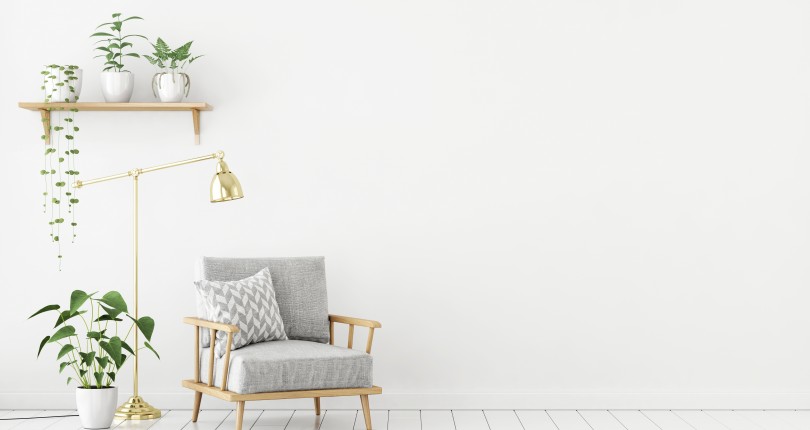 Staying Close to Home
When someone asks what your plans are for the future, what would you say? The answers are endless. But are very likely to be things like a career change, moving to a new area, or an upcoming vacation. Something that doesn't get a lot of thought, until the time you must make the decision, is where you will spend your senior years. From all the conversations I have had over the last couple months with many different professionals, there is a common goal for the aging population. That goal is staying close to home as long as they can. I have interviewed financial planners, research fellows, social workers, and many in between. All of these professions help the aging population with different issues, hurdles, and barriers they face while getting older. Dignity is the upmost focus for those helping our seniors, as they deserve this more than anyone else. This rings true for Karen Henderson, the founder of the Long Term Care Planning Network. She knows first hand what it's like helping a senior age gracefully.
Long Term Care Planning Network
Staying close to home means you will need a fair bit of time to plan. That is what the Long Term Care Planning Network is here for. Making planning for your future a bit easier. They are here to bridge the gaps between seniors and their future plans. As stated on the website, "the Long Term Care Planning Network has developed the tools, strategies and expertise to help Canadians and their professional advisors make long term care planning effective and comprehensive." (Source) Karen saw that is something lacking in this country's long term care, and one of the safest places to age is at home. Starting this resource centre after caring for her father with little to no resources available, almost 25 years ago.
This network not only helps seniors, their families, and their professional advisors, but also aids as an educational platform for others. She understands, from caring for her father, the struggles families got through when making these transitions. A piece of advice I found very helpful in our interview was to begin the conversation with your family as early as possible. Giving the person who will be going through the aging as much time as they need to decide where they want to be. Not springing a decision on them, or waiting until an accident or health issue decides for them. Karen and her resource centre is here to help families navigate these decisions, and choose the right path.
COVID-19
With everything that has happened this year, one thing that is more apparent than ever is the quality of care for Canadian seniors. There has been a shift in thinking on where people want to spend their most senior years. Most now, more than ever, do not want themselves, or family members being taken care of by others. Our most vulnerable population is a target for this virus. The long term care facilities and retirement homes are facing a reduction in staff due to this pandemic.
With a spike in deaths within these homes have changed a lot of minds about the safety of retirement homes. But where else would these people go? The next option would be home care, but that also comes with it's own downfalls. As home care is very expensive, or hard to come by nowadays. COVID-19 has made it more difficult to find proper care for our seniors.
Questions To Ask Yourself
In the interview, Karen listed many questions to think about when deciding on where you see yourself in the future. Here are some of the questions she mentioned.
Is my home situated so I can easily get to my drugstore, grocery store, pharmacy, etc.?
If no family members are living in my home, do they live near by to provide support?
Could I renovate my home, if necessary to make it more accessible, and safe?
Could I renovate my home to live on one floor?
If I stop driving, or cannot drive, is public transportation available to me where I need to go?
Do I have the money to hire home care, if and when it's needed?
These are just a few of the questions to think about before making the decision to stay at home for your senior years. Karen believes that the more someone talks about, and prepares for the what ifs in life the better they will be.
Staying At Home
If you think that staying close to home is the best decision for yourself, then you are among the majority. More and more people are finding that the notion of moving into an assisted living, retirement home, or long term care facility doesn't seem to fit with their plans. But with living at home comes it's own set of obstacles one needs to prepare for, and overcome.
---
"If you want to stay living at home, you have to understand that you will need to accept outside help." – Karen Henderson
---
Something that many seniors find hard to comprehend is letting others in to help them is one of the best things to do. Help isn't there to take over the seniors' life, only there to help and make life easier. Also, something to remember is life changes quite quickly sometimes, and that could mean a change in living arrangements. Maybe due to a death of a spouse, or family moving away, or an accident. It is said that in Canada falls are the number one most dangerous things for a senior. So preparing your home for your aging is absolutely necessary.
What Will You Need To Do
Adaptations to a home are incredibly important to age safely in place. A couple areas of the home that Karen mentions in our interviews are:
A ramp to the front door for wheelchairs
Wider doorways and hallways
Better lighting in bathrooms and kitchens
For the bathroom, adding handrails, a seat in the shower, raising the toilet
For the kitchen, making sure cupboards are accessible, and not too high
Stairs need to be well lit and marked, with handrails, interior and exterior
Keeping floors clear of cords, small carpets, etc.
The best thing to do if you would like to stay living at home is to be objective about your health and situation. Keeping communication open with your family, and support systems is important to keep tensions at bay. Staying close to home is attainable, and if done properly, can be the best decision you will make in your life. Using the people around you, such as a spouse, family, and friends, as well as professionals to equip you with what you need to age gracefully, and safely is key. People are out there to help, and only want the best for seniors.
More Information
Some great resources to check out:
–  Safety At Home – an online guide on how to make each room safe in a home.
–  Fall Prevention – each province has their own version, I have linked British Columbia's
–  Long Term Planning Network – Karen's website
For full episodes of my podcast, Your Longest Life, and to hear more about living to 100 check out this link.
---
To contact Ian call or text (250) 616-3641 or email
---
Ask how Ian can develop an accurate evaluation of your home using a virtual meeting room from the comfort of your own home.
Future focused and positive