About Ian
Personal Real Estate Corporation
If you are considering downsizing, the first person you want to talk to is Ian Thompson.  He is that rare combination of professional REALTOR® who is a top-notch negotiator and sales representative while caring deeply about his clients.
His particular focus is on those who find themselves at a time in their lives when they want to downsize.  No matter the reason, whether based on health, financial circumstances or lifestyle options, Ian is focused on what is best for his clients- and that can mean right-sizing rather than downsizing.
Many people who have spent years and perhaps decades in their family home, find the prospect of a move daunting. From personal experience, Ian understands how overwhelming such a move can be – and he knows exactly how to help people eat that proverbial elephant: one bite at a time.
It Begins with a Relationship
This business is so much more than just buying and selling.  It begins with building a relationship.  Ian is well-known for his caring attitude.  These qualities have led him to volunteer in his community and to commit to raising his young granddaughter. The same qualities are the ones he brings to bear with the people he serves in a professional relationship.
He takes the burden of the process away from his clients and places them squarely on his shoulders.  He considers every detail with the ultimate goal of giving his clients peace of mind – and helping them find the new home that is exactly right for them.
His honesty and integrity have elicited dozens of testimonials from satisfied clients over the 12 years he has been a professional REALTOR®.  Even before that, as a broadcaster and sales manager, he has always gone above and beyond to do his best for his clients and his employees.
Ian knows that the new life his clients are entering is one they have worked very hard for.  This is the time to enjoy the rewards of family, friendships and a new fulfilling lifestyle.  A new home, always an emotional decision is a big part of your future plans – and Ian specializes in exactly what you are looking for at this stage of your life.
What Others Are Saying
"We were particularly impressed by your ability to keep all parties calm and focused when negotiating the removal of conditions"…
"I was impressed by the quality of service and frequent reports.  Ian went out of his way to help me find the right home to move to.  He was with me every step of the way."…
"It was a stress-free experience.  Everything was handled with great professionalism and integrity."…
---
"The journey of a thousand miles begins with a single step." Lao Tzu
---
Ian knows the first step can be a difficult one to take, but with his experience and caring attitude, he will assist you to take it as he sets out a step-by-step plan to help you make your move.
His professional certifications include:
Certified Negotiation Expert
Certified Marketing Manager
RE/MAX Hall of Fame
Seniors Real Estate Specialist
For a true stress-free experience in finding your new home, with every detail taken care of,  you won't find a more reputable and highly regarded REALTOR® than Ian Thompson.  Most importantly, you can be certain that your best interests are his best interests.  Together, you and Ian will make a formidable team
---
To contact Ian call or text (250) 616-3641 or email
---
About Greg
Personal Real Estate Corporation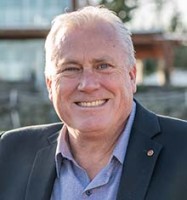 GREG BULLOCK, originally from a small suburb of Vancouver, Greg has lived in the City of Nanaimo since 1992.
Wanting to start his real estate career in a location that had great promise and enough diversity to support his endeavors for many years to come. This was the initial attraction of Nanaimo and the Central Vancouver Island areas. Greg has been involved in many community events such as The Dragon boat Festival, Children's' Hospital, Ducks Unlimited and Oceanside Rotary, he has sat as director for the local Home Builders Association.
Graduating from BCIT with a marketing diploma, specializing in industrial sales, has re-enforced the importance of relationships in the sales process. Greg has accepted his role as an agent is a lifestyle. He hopes that with every real estate transaction, he will strengthen this relationship and proved a service that his clients grow to expect.
---
To contact Greg email :
Greg@ianthompsonrealestate.com
---
About Carly
REALTOR®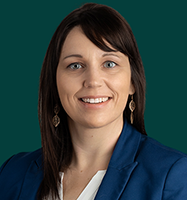 Looking for a real estate agent who truly cares about your goals and dreams? Meet Carly – a passionate, dedicated, and community-minded agent based in Nanaimo who is committed to
delivering an exceptional experience for her clients. With over 17 years of experience in the Credit Union system, Carly brings a wealth of knowledge and
expertise to the table. Whether you're a first-time homebuyer or looking to upsize, Carly's commitment to building great partnerships through open communication and education means she won't rest until you're in the home of your dreams.
Carly's creativity, dedication, and pursuit of excellence shine through in every aspect of her work. She's always up for a challenge and will go the extra mile to help her clients achieve their unique goals. And with her in-depth knowledge of retail banking, lending, and wealth management, Carly offers practical, helpful solutions that make the home-buying process as smooth and stress-free as possible.
But it's not just about the transaction – for Carly, it's about the journey. That's why she's a passionate advocate for good communication and a proud member of Harbour City Toastmasters. She believes that clear communication is essential to building strong relationships and helping her clients achieve their goals.
When Carly's not working hard for her clients, you can find her with her husband Duane and their three boys – probably at the hockey arena or the soccer field. And if you're lucky, you might just get a taste of her secret stash of good cheese or chocolate (if she hasn't hidden it from her kids!). So if you're looking for a real estate agent who is passionate, dedicated, and committed to delivering an exceptional experience, look no further than Carly. With her small-town roots and big-city expertise, she's the perfect partner for your home-buying journey.
---
To contact Carly email :
Carly@ianthompsonrealestate.com
---
About Abbie
Unlicensed Assistant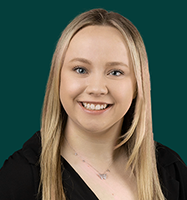 Our very own Move Concierge! As a part of this free service, she connects and coordinates clients with local A-list vendors to ensure the highest quality of service. Abbie was born and raised in Nanaimo with a background in Customer Service and Hospitality. She takes pride in meeting client's needs and putting a smile on their faces.
---
To contact Abbie email :
Service@ianthompsonrealestate.com
---
Ask how we can develop an accurate evaluation of your home using a virtual meeting room from the comfort of your own home.
Future focused and positive